I bought Model Plan 57 some time before acquiring the parts (including a significant amount of brassware) to build this model. The model is based on the Dinky Toy of the same name.
It has a weighty and realistic feel for a model which is relatively compact. A good model which was a challenge to build and adjust, without being impossible. Some models, however much they are adjusted, never seem to work.
However, there were two problems caused mainly by my choice of motor (a modern M0):
fitting the battery box in the engine compartment proved impossible and so only the motor was fitted
the motor only just generated sufficient power to drive the model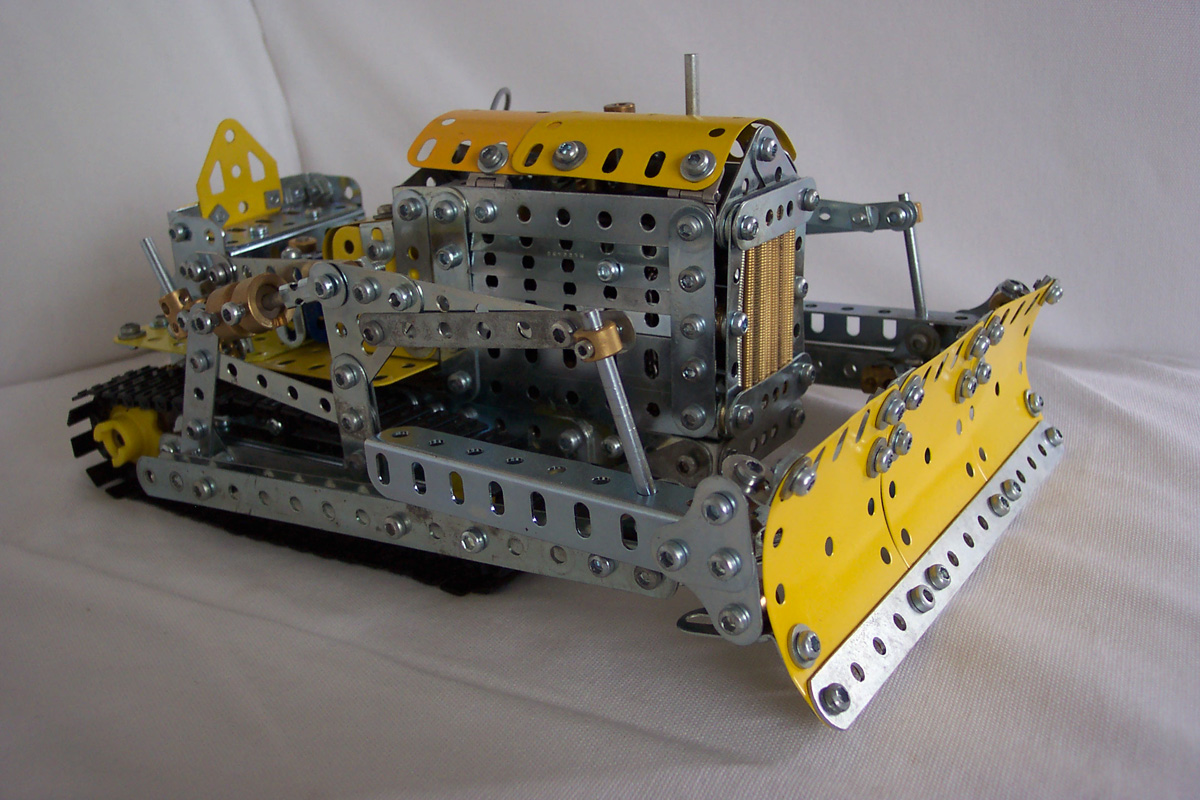 Steering is by way of a differential. Modified bolts stop the travel of each track, with power being taken to the other.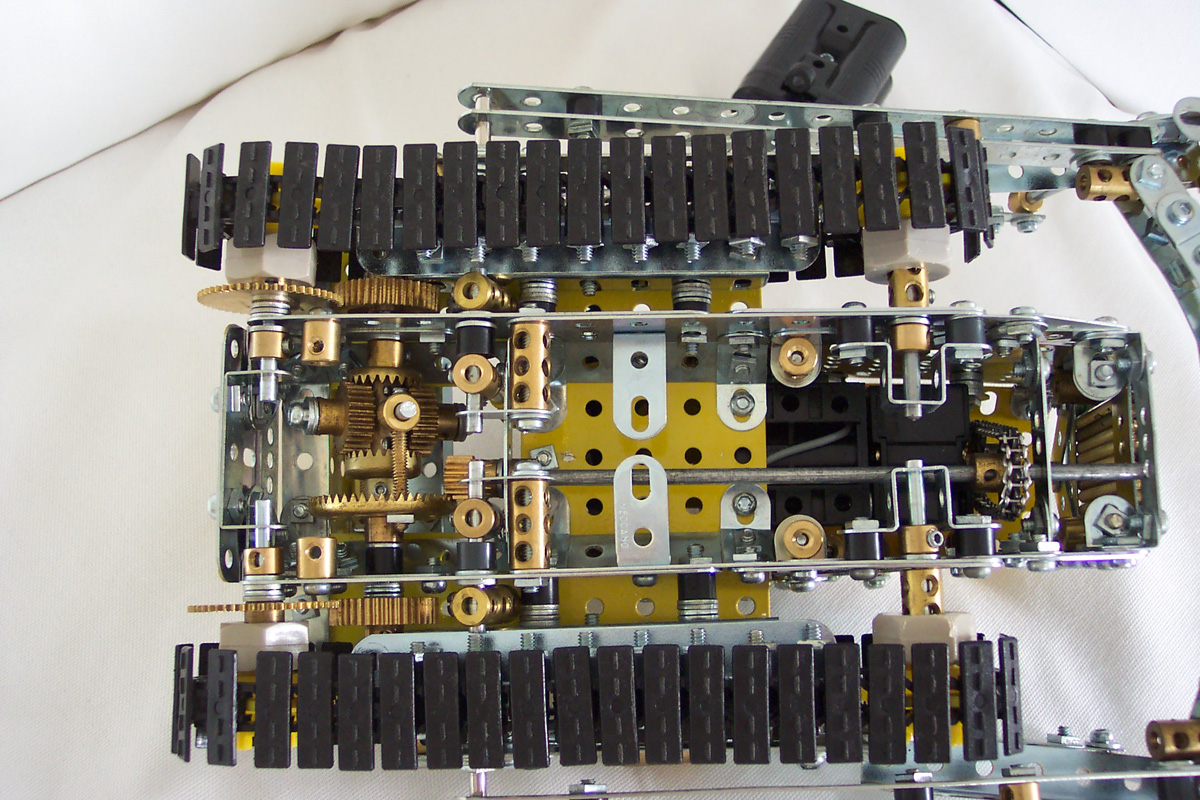 A closer view of the differential.