This is a model of the Terex TR100 mine truck.
The model is constructed from Model Plan 131 (the illustration on the cover of which does not, in my view, reflect how good the model looks). Like the Lifting Shovel, it is a good build (challenging, but not impossible) which looks good when completed.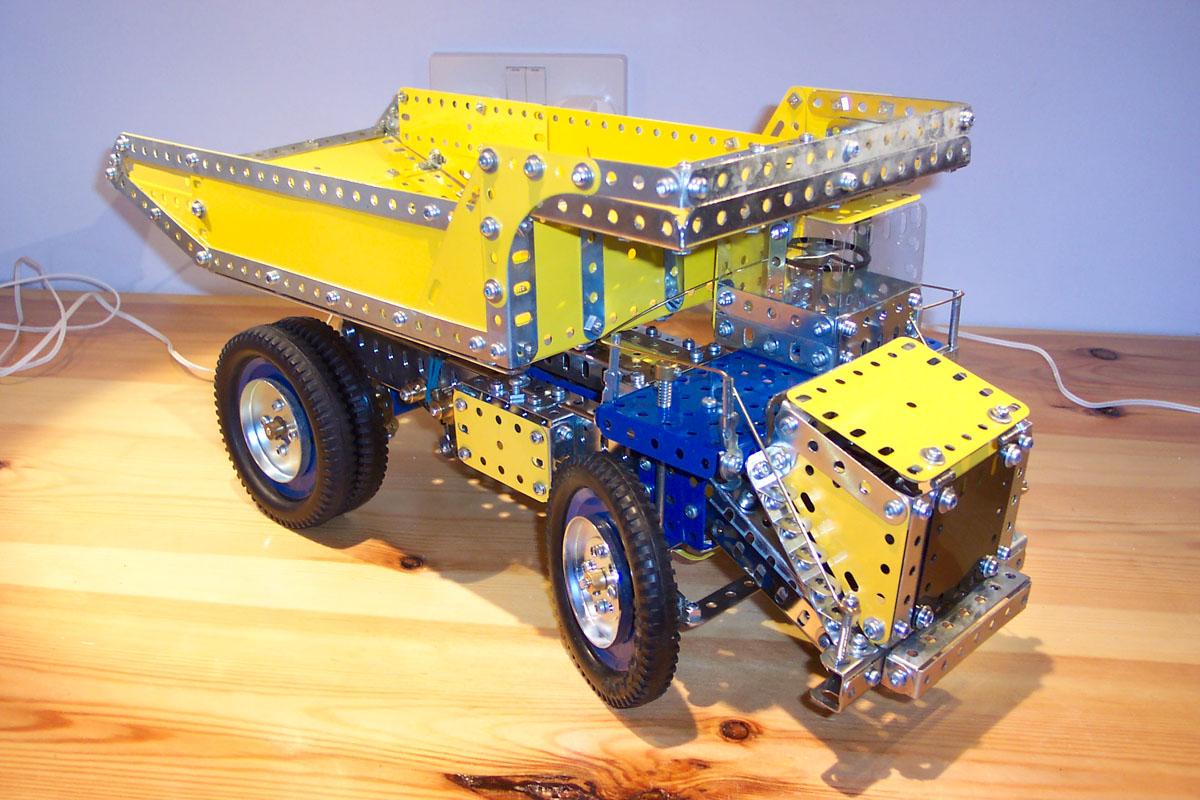 Plastic tube sprayed black / silver to simulate hydraulic lifting mechanism.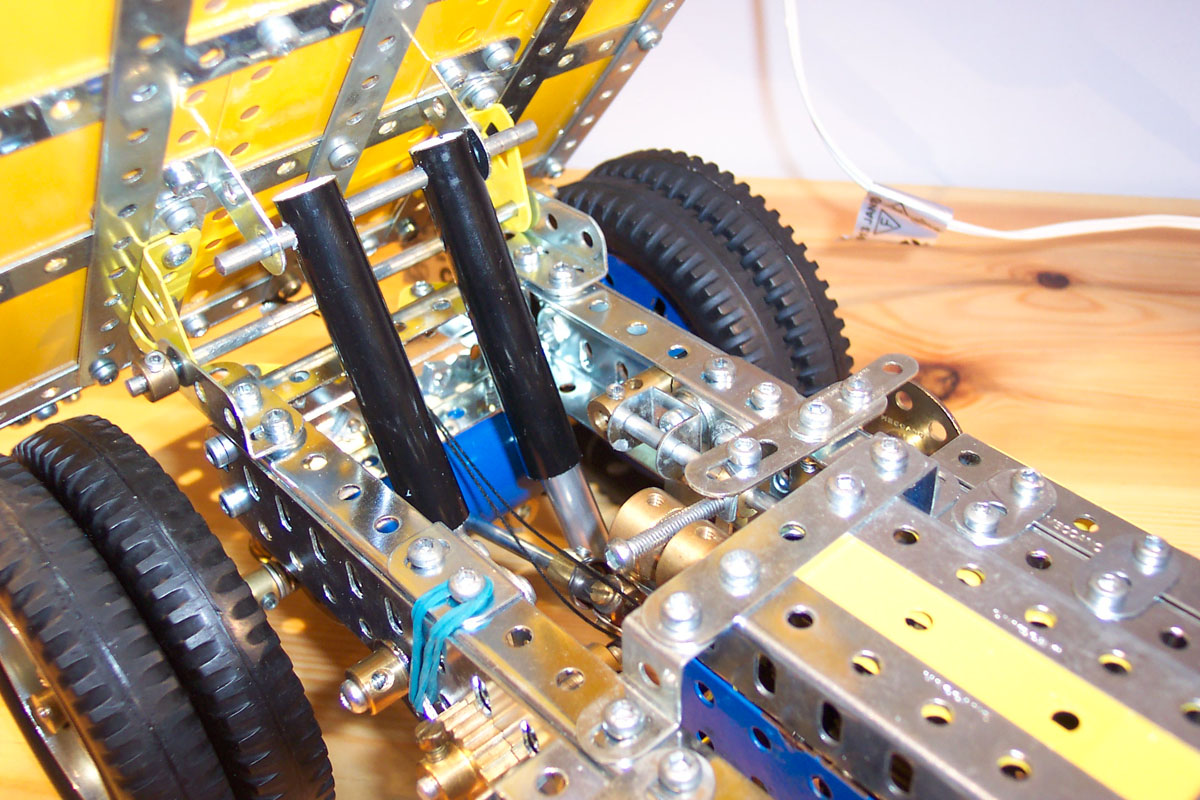 Brass rod to simulate handrails. The model plan used string for this purpose, which made the model look less robust and imposing.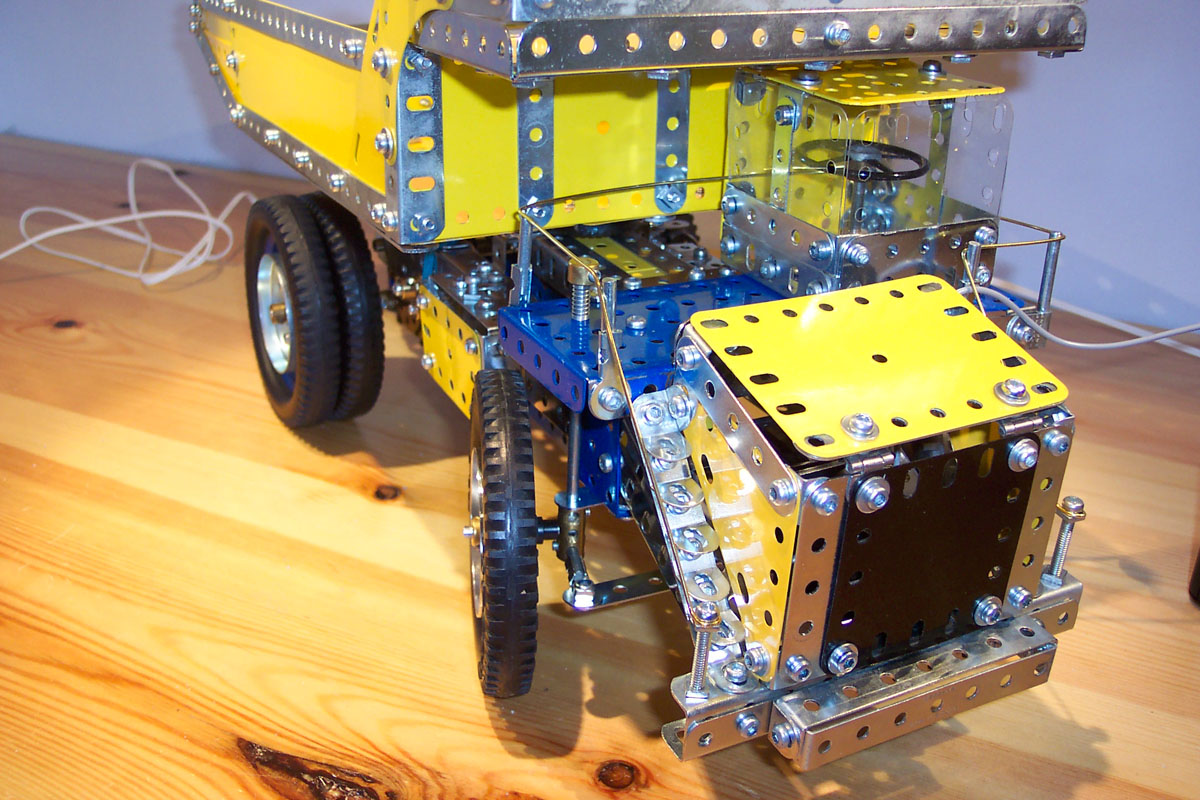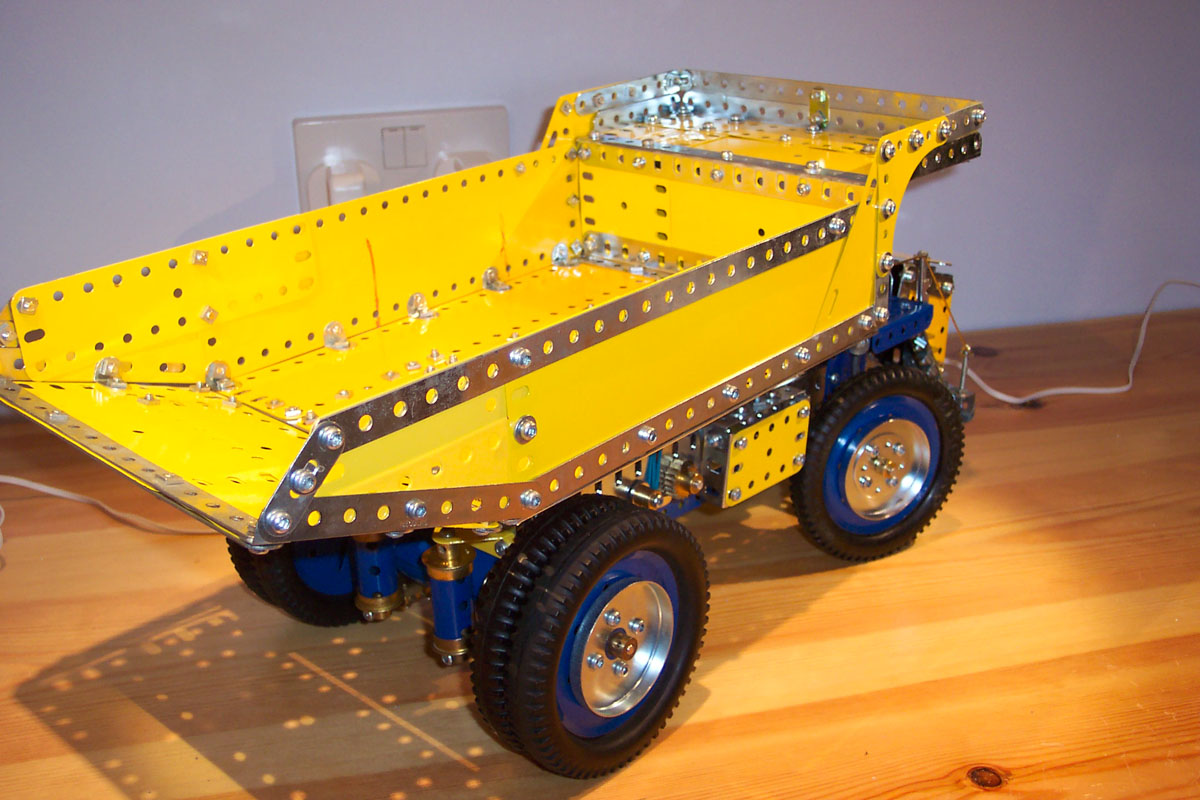 The only problems I encountered with the model were:
A slightly fiddly gearbox to construct, which required some realignment of the gears (ie bosses forward/back) to ensure that the gear changes were sufficiently positive.
An underpowered motor, which was my own fault for selecting the modern black motor with 1:19 gearbox. As a result, the motor will not move the model but does operate with the wheels off the ground (so the function of the gearbox for example can be seen). As a result I am seriously considering buying a more powerful motor (such as the monoperm which everyone seems to own) for use in future models of this type.
A lifting mechanism which will not lift! The model plan shows chain attached to the back end of the tipping body, which is then wound round a crank handle to lift the tipping body. However, there was insufficient space between the (false) differential and the chassis to fit the chain. I used cord instead; a single cord would snap, but even a double cord stretches rather than lifts the body. Given the weight of the tipping body I doubt that even chain would be that effective.